Hi everyone,
today we would like to discuss cannon ships and how to build them in a more generalized approach. We hope this could help you to choose the gear for your ship 🙂
This guide could be used for any ship, for cannons ships with more front weapons are usualy better, like 5 front / 3 aft weapons or 5 front /2 aft /1 experimental weapon layouts, but it will work with 5/1/1, 4/3/1, 4/3, 4/2/1, 4/2 and even 4/4 layouts too.
Skilltree: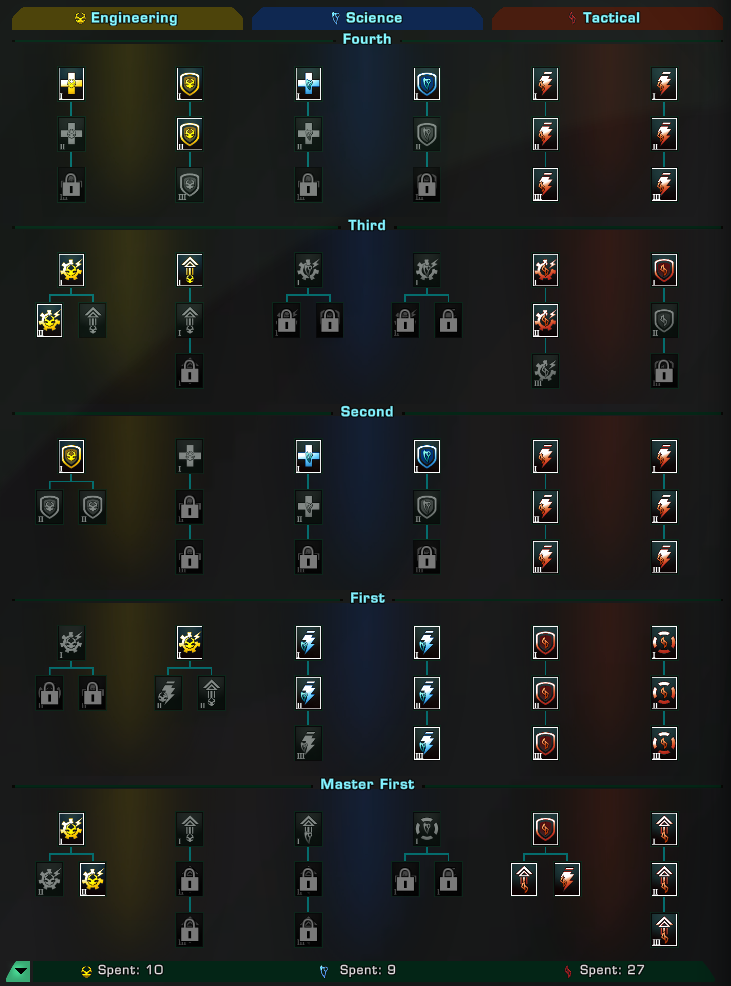 Boffs:
Fed/KDF/Jem:
Tac Slots: Rare Male Tacticals with Superior Romulan Operativ (Fleet Embassy, required)
Eng Slots: Jem'hadar Vanguard (big Vanguard Pack) or Nausicaan (Diplomatic Commendation Rank 4 or Exchange for KDF) and Kentari (Fleet Colony, if you have 2 Eng slots)
Sci Slots: Jem'hadar Vanguard (big vanguard pack) or Hierachy Boff (Episode...
Read More