Hello communinty,
with Star Trek Online's Season 11.5 the skillrevamp went live!
We've here suggestions for the new skilltree.
At first a suggestion for a character on romulan side: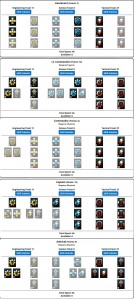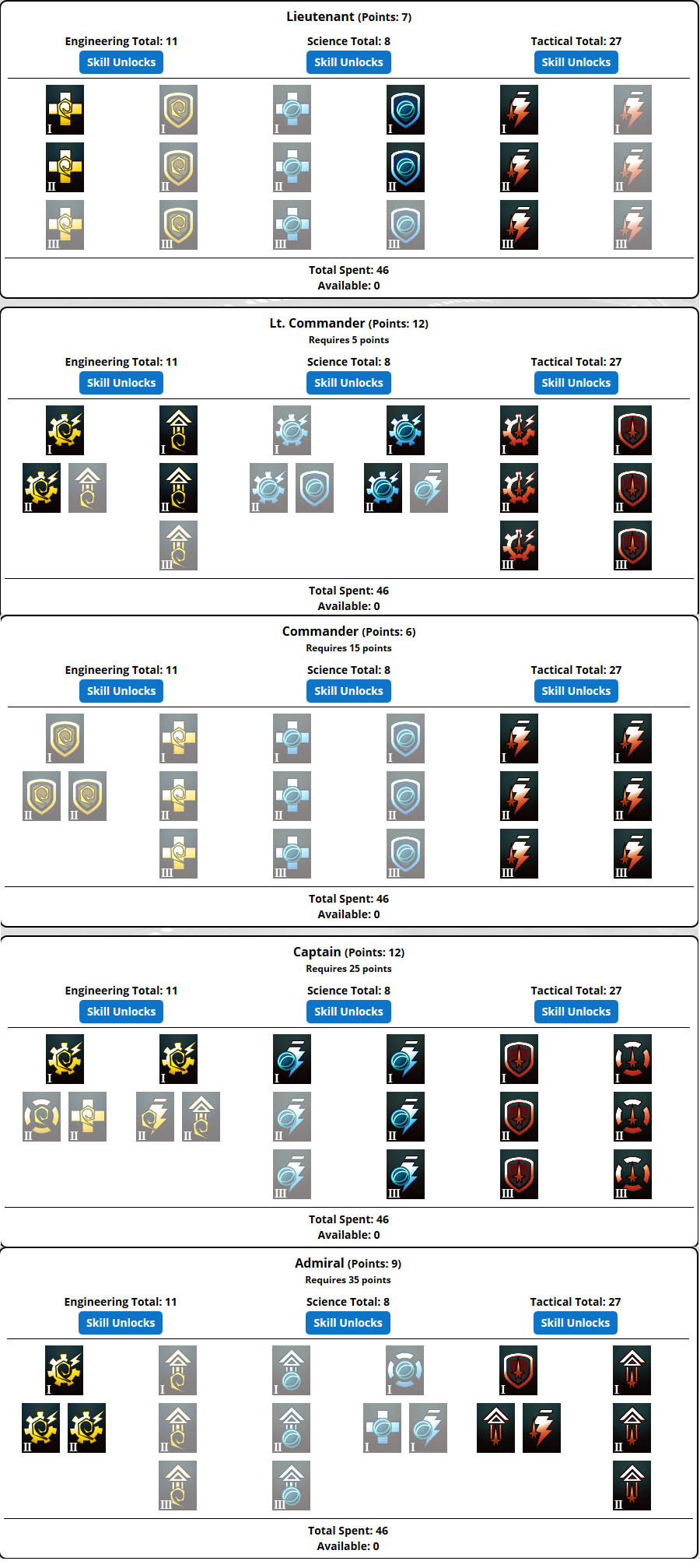 (>>on STO-Academy's Skillplanner<<)
And here is a suggestion for a character on federation or kdf side: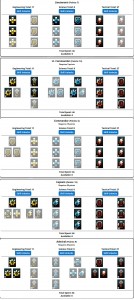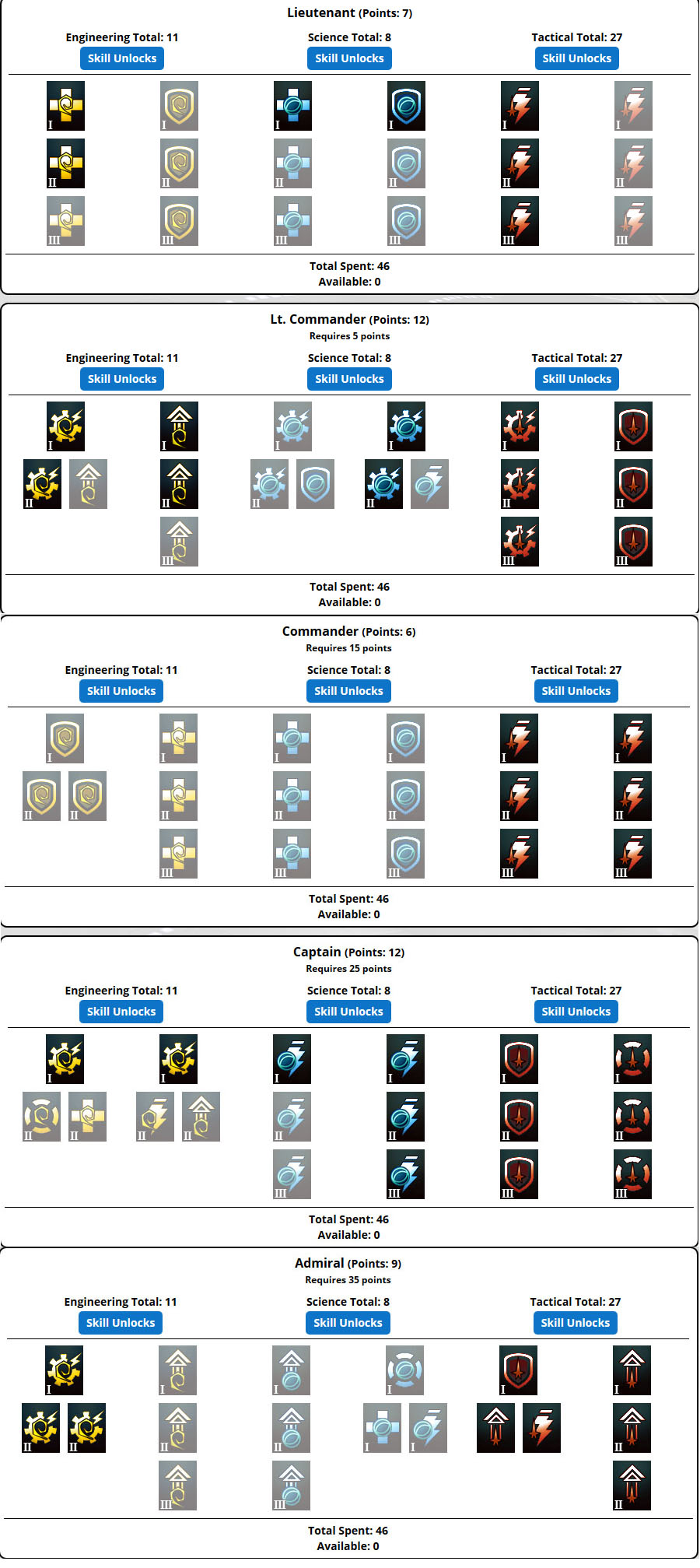 (>>on STO-Academy's Skillplanner<<)
By using one of these skilltrees you will get some passive unlocks. You can chose them in the progression bar at the bottom of skilltree.
You'll get two engineering unlocks, choose "Battery Expertise" and "Maximun Hull Capacity".You'll get one science unlock, you can choose there what you want more "Sector Space Travel Speed" or "Transwarp Cooldown Reductions".
You'll get all four tactical unlocks, you should choose "Hangar Weaponry", "Projectile Critical Chance",  "Energy Critical Chance" and "Accuracy".
Furthermore the tactical ultimate ability "Focused Frenzy" will be unlocked and all three enhancements of it. Make sure to choose them. "Focused Frenzy" is a really strong ability. In ISA it can be used on the transformers, the gateway and the tactical cube. A team should coordinate the usage of it.
Here is a suggestion for your ground skilltree: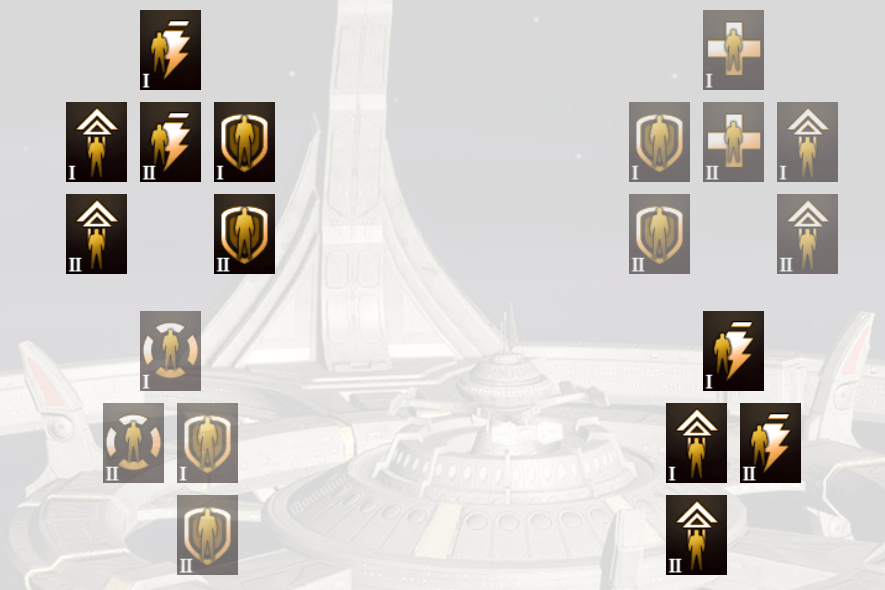 Unlocks: 
Some of them are only allowing you to craft training manuals others will improve the character's performance on ground.
Feel free to decide which training manuals you want to be able to craft. From the unlocks which are improving the performance the following ones should be choosen:
"Device Expertise", "Improved Aim", if you play melee choose "Fatal Fists", if you don't play melee you can decide if you want "Furious Footwork" instead of it, "Improved Flank Damage" and "Offensive Mastery".
Take a look at this little breakdown about the different skillpoints and how to customize it.
If there are questions left let us know!
Your DPS-League Admin Team
___________________________________
Note: This might be a subject to change!
___________________________________