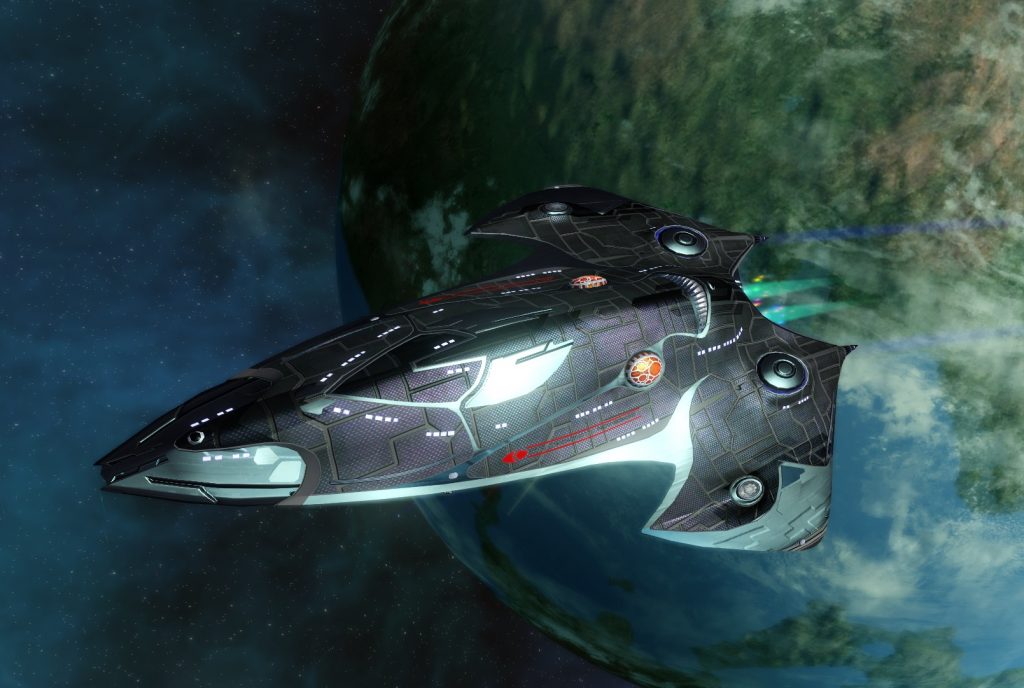 Due to the high demand for science ship builds, here is a brief overview of what is currently en vogue. One fair warning: only read on and recreate one of the builds if you want to invest hundreds of millions of energy credits, piles of Lobi and thousands of Zen.
Science ships are able to dish out incredible amounts of damage to groups, especially in elite queues.  Unlike cruisers or escorts their main sources of damage are:
Bridge officer skills
Clicky abilities from consoles
Secondary deflector
Weapons
The following builds are based exactly on this order. 
Captain class
A common mistake is to link the captain's profession to the class of the ships when it comes to terms of maximum efficiency. This might work in other MMOs, but in STO it's Tactical > rest. So if you want to create an EPG build from scratch, choose Tac for your character. I'd use an alien Romulan. 10 personal trait slots and 5 (cheap) bridge officers with the superior operative trait. Choose a Fed alien for the better-looking ship or a KDF alien if you want to save some hundred million ECs. Want to play a Sci captain? Why not. Eng? Better not, this class currently gets most out of direct energy builds.
Let's start with a highly specialized skill tree: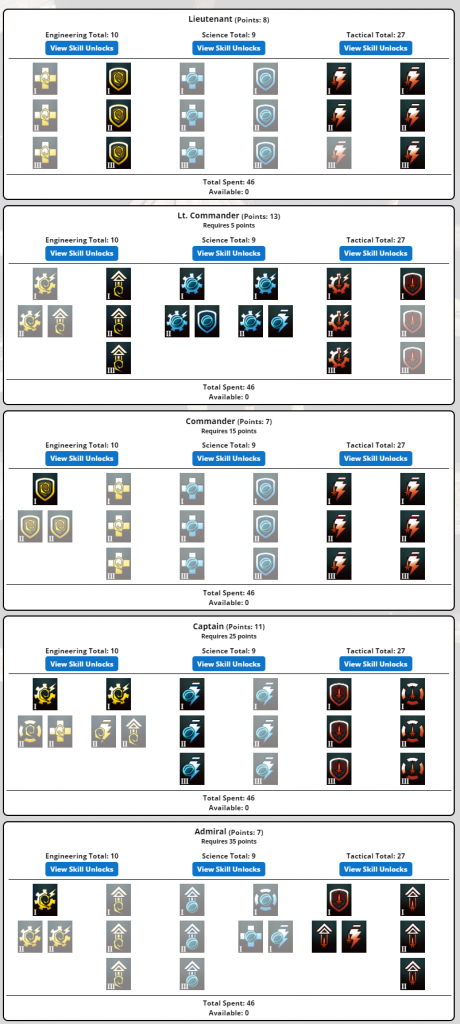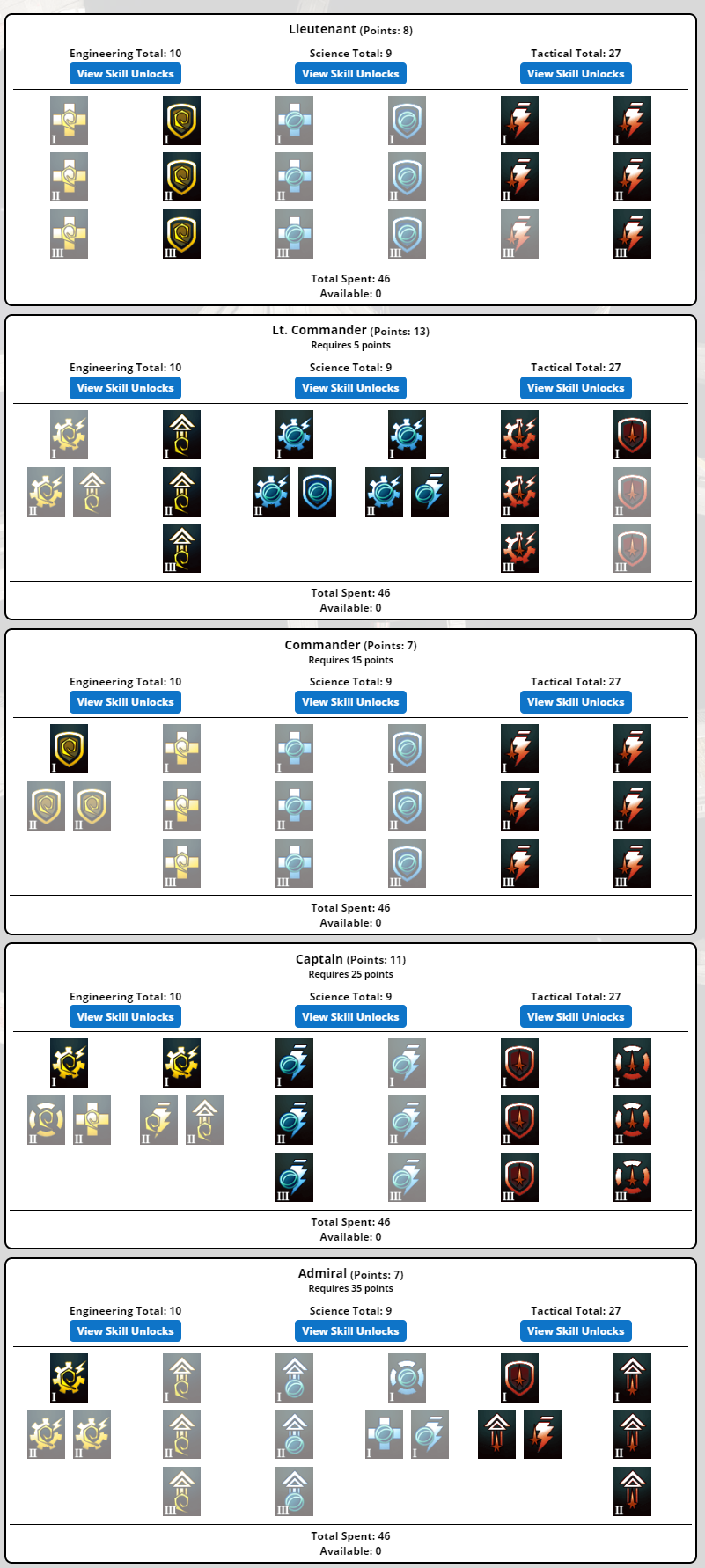 We use 27 points in Tac, so you can choose all but 3 skill nodes. Since we'll focus on torpedo weapons, your energy weapons are more or less for the set bonuses, traits, and procs. I'd skip the last point for them and add one to defensive Maneuvering which adds a little to your defense which might be useful if you stand still. If you think you need every bit of energy damage, get Advanced Weapon Training instead. The only other selection we make on the Lieutenant level is Advanced Hull Capacity. We need hull points for Tyler's Duality.
The picks for the LtC level are pretty obvious. We need some points for Tac and all the nice Sci stuff we can get. Unlike builds with energy weapons, we don't need EPS here. I like fast ships, so all in impulse speed. If you don't need that, put 3 points in something you like (i.e. Long Range Targeting, Shield Resistance, etc.)
On the Commander level, we take the Tac stuff and add a single point to Hull Plating. Our sole concession to damage resistance. 
Captain skills are pretty simple, too. All Tac, maximum EPG for Sci, and energy for our subsystems. Offensive subsystem tuning isn't necessary, you may put it into Improved Warp Core Potential.
Admiral skills, no surprise here, all Tac and War Core Potential. Tactical captains don't really need Advanced Tactical Readiness, put it into energy weapons.
Unlocks: all CrtH, Battery Expertise, Max Hull, Threat Control, and full Focused Frenzy.
Specializations
Temporal Operative as primary gets us +50 EPG, Continuity, and a lot of useful other buffs. Strategist is the recommended secondary spec. 

Ships
The best science ship you can get your hands on at the moment is the Verne Temporal Science Vessel. It offers the unique combination of a great bridge officer layout and one of the best universal consoles for EPG builds. Don't stop spending ECs right there, also get the Aeon Timeship for the best-looking skin. For KDF it's the Qul'poH, Romulans choose the Sui'Mor. Bad news, no Aeon skin for them. 
If you don't want to spend your money on an infinity price ship, take the Lukari Dranuur Scout Ship. It's cheap, has raider flanking, and a great BO setup. But sadly no backstep console.

Starship Mastery Traits
The traits are the reason why EPG ships perform so well in today's metagame. I recommend getting these four traits as a basis for your builds. Two of them are C-Store and two come from ships that are available in the Lobi store and thus quite cheap on the exchange in comparison to a lockbox or promo ship.
For explanation: Three of those traits buff your exotic damage. That includes bridge officer abilities, stuff that consoles do, and secondary effects/procs from your weapons and your secondary deflector. SIA is an almost broken ability if used correctly. IPO also helps your cooldown management.
Depending on your budget or build pick two of these highly recommended traits:
Personal Traits

Here we have all the nice ones we use on our energy builds plus some dedicated to EPG stuff.
Highly recommended
Particle Manipulator (most important, Level 15 Sci R&D)
Fleet Coordinator (free)
Inspirational Leader (exchange or Infinity Lockbox)
Into the Breach (exchange or Infinity Lockbox)
Terran Targeting Systems (exchange or Infinity Lockbox)
Adaptive Offense
Enlightened
Unconventional Systems – recharges consoles, must have if you run UD
Context is for Kings (exchange or Infinity Lockbox)
Anchored
Recommended and/or race and profession-specific
A Good Day to Die (Exchange or Infinity Lockbox) –  Must-have for Tacs
Conservation of Energy – Must-have for Scis
EPS Overload (free) – Kinda must-have for Engs
Intelligence Agent Attaché – restores captain skills
Photonic Reinforcement (exchange or Infinity Lockbox) – Good for Sci Captains
Romulan Operative (free) – Only for Romulans
Duelist's Favor (exchange or Infinity Lockbox) – more interesting for cannon builds
Psychological Warfare – If you want to increase your Gravity Well's crowd control effect, consider using this one
The Boimler Effect – If you (for whatever reason) have difficulties with your cooldowns, pick up this trait.
Space Reputation 
Pick 5 from this list
Advanced Targeting Systems (Dyson T2)  +16% CrtD on Rank I or +20% CrtD on Rank II
Precision (Romulan T2)  +4% CrtH (I) or +5% CrtH (II)
Tyler's Duality (Discovery T4)  +CrtH depending on your hull capacity
Auxiliary Power Configuration – Offense (Nukara T4) Bonus damage scaling with Aux power
Particle Generator Amplifier (Iconian T2) 5% / 6,25% Bonus exotic damage 
Chrono Capacitor Array (Temporal T2) for better cooldowns
DOFFs
In general, we recommend DOFFs that increase your exotic damage and CrtH & CrtD
27 of 47
Mizuab (Fed) / Ainsuri (KDF)  with a chance for bonus exotic damage. These doffs stack, so a second one won't hurt either.
Projectile Weapons Officer with a chance for CrtD and/or CrtH when firing torpedos
Also useful:
46 of 47 for reducing CDs, fits perfectly into this build. But IPO and temporal backstep should be enough to get you to minimum cooldowns.
a very rare Gravimetric Scientist for aftershock Gravity Wells
a very rare Photonic Studies Scientists for triggering Photonic Aftershocks. Won't help you with kick, but they're cheap at least.
Ship Setup
Weapons
Deflector / Engine / Warpcore / Shield
This setup is preferred for missions where you actually move around
This setup makes use of the new set that comes "free" with the Widening Gyre event
Elite Fleet Intervention Protomatter Deflector Array Mk XV [ColCrit] [CtrlX]x2 [EPG] [Sh/HullCap]
Deteriorating Secondary Deflector Mk XV [CtrlX/EPG] [CtrlX]x2 [EPG] [SA +Dmg]
Romulan Advanced Prototype Impulse Engines Mk XV [SecSpd-2]
Revolutionary Warp Core Mk XV [A->W] [ACap] [EPS]
Revolutionary Covariant Shield Array Mk XV [Cp/Rg] [Reg]x4]

What's cool about this setup is the 2-set bonus from the Revolutionary set. In combination with the Romulan engine's buff to Starship Weapon Amplification, you'll get more than 65% (!) exotic damage critical severity. Works extremely well with starship traits like Kick and TG.
Consoles
We had some nice additions lately for our science ships which makes it even harder to find the perfect combination. At least we got an additional console slot with the T6-X upgrades.
Here's a list of useful consoles:
Covert Warhead Module
Fresh from the Eagle. Speeds up the fire rate of your torpedos and has an active ability that performs surprisingly well with EPG.
Fek'ihri Torment Engine
An awesome console that buffs your secondary deflector and quite a few of your BO skills and active console abilities. Visit <<link>> for a comprehensive analysis done by u/Eph289.
Micro Dark Matter Anomaly
Adds +3 to all max power and improves hull healing. The active skill deals kinetic AoE damage.
Auxiliary Ejector Assembly 
+19% bonus exotic damage, cheap to get for KDF and Roms. Fed not so.
Exotic Particle Field Exciter [EPG]
Craft it yourself or pay a lot of ECs on the exchange. 78.8 EPG, 26.2% maximum shield capacity.
Enhanced Tippler Cylinder
Comes with the Verne. +15% exotic damage (not bonus). And its active ability heals and reduces your recharge rates by 25s. Even your consoles…
Plasma Storm Module
+11.3 EPG, +22.5 Control. But an awesome active ability. 'Just' buy a Marquis Raider to get it.
Genesis Seed Great console with a buff for radiation damage and an active ability for huge numbers. Get it from the Clarke (Zen Store) 
Multi-Target Tractor Arrays
Great damage console, this time it's cheap for Feds & friends. 
Delphic Tear Generator
Cheap one. +20% bonus exotic damage, +5% CrtD plus a good damage ability
Lorca's Custom Fire Controls
A great console itself with powerful passive stats, we need it for the 2 part set bonus unless we use both torpedo and dual beam bank from the Lorca's Ambition set.
Morphogenic Matrix Controller
The console itself is almost useless on this build, we need it just for the 3-part set bonus
Constriction Anchor
+25.3% bonus exotic damage but lackluster active ability. You can't have it all. 
Cascading Subatomic Disruptions
Small boost to EPG and Aux power, nice active ability, cheap for KDF. Fed needs the Mirror Escort Carrier from the Infinity Lock Box
Directed Dilithium Resonance Destabilizer
Passive boost to turn rate and shield power. Good radiation AoE active ability. Quite cheap like all the other consoles from the Infinity lock box.
Temporal Vortex Probe
Very decent active ability, useful passives
Alternatives which are  quite ok:
Devices

Pick three all four
So, in the end, the ship should look like this. Remember that these are sample builds. You should adjust the setup for ISA / ISE / HSE or whatever mission you want to play.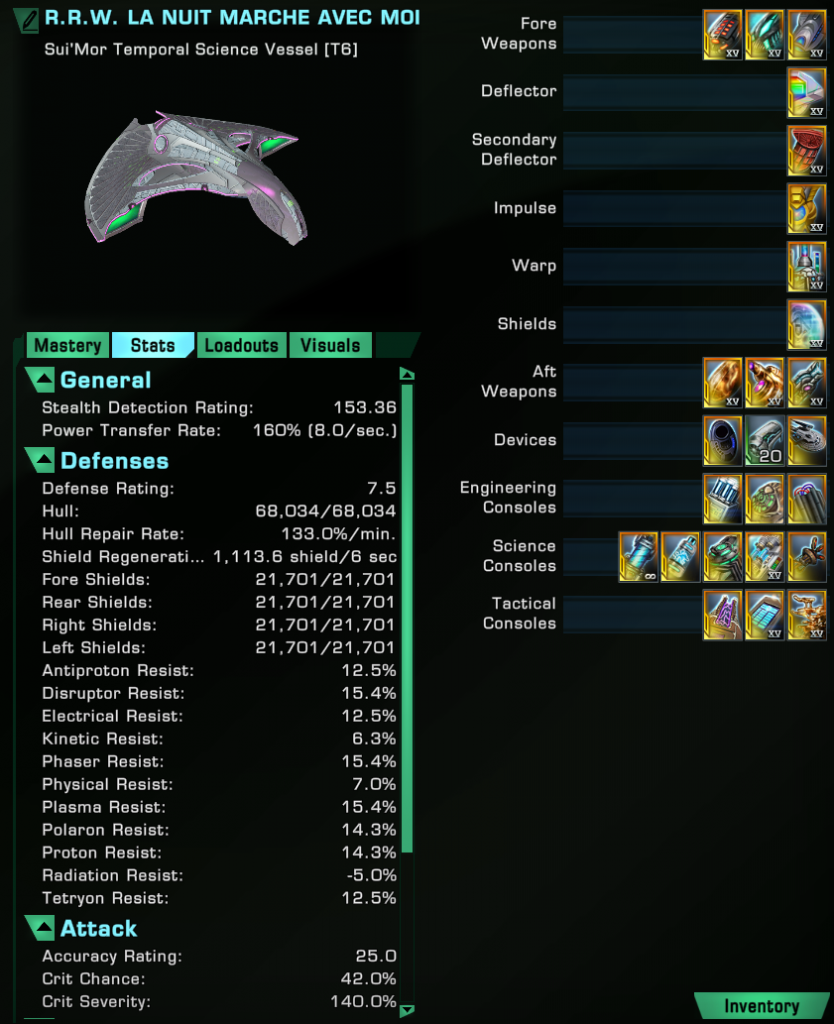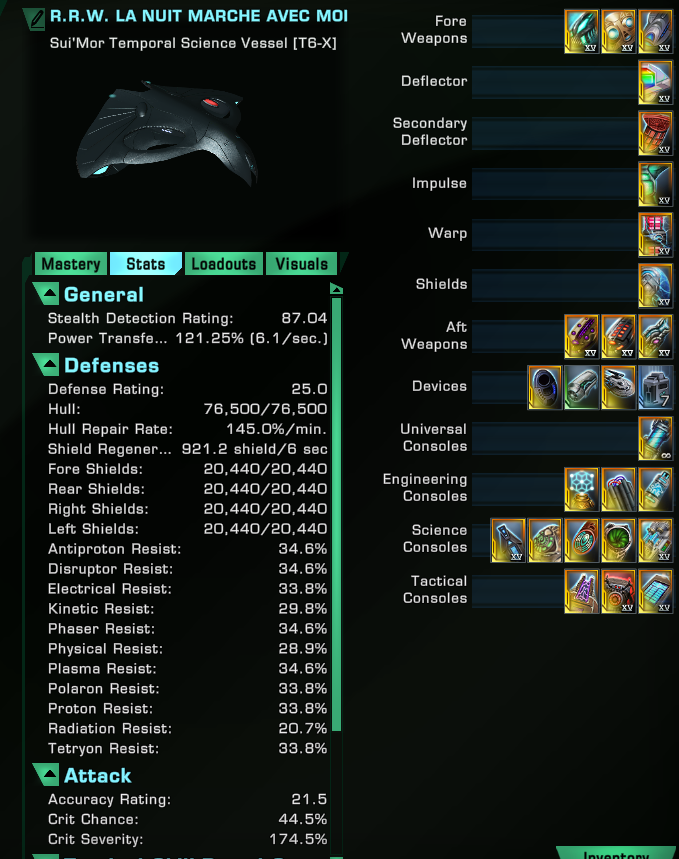 Bridge Officers
What applies to energy weapon builds works well with EPG builds, too.
Superior Operatives > Kentari > Jem'Hadar Vanguard > Hierarchy > Nausicaan > Krenim or Astrophysicist (i.e. Holo Spock and Weyoun)
Non-Romulan captains can purchase superior operatives at the fleet's embassy.
BO Skills
Sample build 1:
This is one way to set up the skills. This build uses ETM and profits from the Morphogenic Set.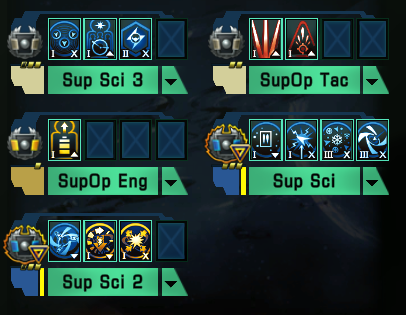 We use just one engineering skill (Emergency Power to Auxiliary) for the Doff(s) and Assimilated Power Conduits. Fire at Will and Scatter Volley trigger ETW.
This means we can use 11 different science or temporal abilities for total destruction. Let's see how it actually works. We can divide these skills into 4 categories: Anomalies, triggers for the secondary deflector, pure damage, and utility.
The only one that falls in the last category is Photonic Officer. We need it for buffing, cooldown management and to trigger SIA. Anomalies are skills that have a lasting AoE effect. Gravity Well is pretty obvious. As is Subspace Vortex, Chronometric Inversion Field and Timeline Collapse. Oddly enough Very Cold in Space is also an anomaly. 
The secondary deflector is triggered by Destabilizing Resonance Beam, Charged Particle Burst, and Structural Analysis.
Delayed Overload Cascade is an awesome damage ability but has to be timed correctly. Only use it if you're absolutely sure that it will destroy all those pesky targets. Otherwise, you'll have Borg Spheres flying around everywhere. 
You may also use Recursive Shearing which is a great single target damage ability, i.e. for the final Tac cube in ISE. Feel free to play around with the skills, Delayed Overload Cascade III is also definitely worth a try.
Playing with this build is pretty simple. Fly to a group of enemies and activate your abilities until they are gone:
Stack up procs for the Morphogenic set by chaining CSV and FAW
Activate EPtA to buff up and select the target with the most hit points
Activate Chronometric Inversion Field and Timeline Collapse for your first two anomalies
Use Plasma Storm (only if it's worth using, i.e. at the start of ISE / HSE) and Gravity Well and Subspace Vortex. We now have 5 anomalies, and SIA is triggered a second time.
Wait for more enemies to get sucked into the Well and activate Very Cold In Space. 6 anomalies, are triggered once more. 
Now it's time for CPB, DRB, Structural Analysis, and if it's ok to use DOC. 
Add more fun by using your damage-dealing console abilities. 
Reduce CDs with Temporal Backstep and Temporal Negotiator. 
Repeat.
Learn how many abilities are actually needed to kill a group of enemies. Don't waste your active console abilities on NPCs with low HPs. Watch your cooldowns. Sometimes it's a good idea to leave out one temporal ability at the start for 46 of 47's ability. Time your Temporal Backstep wisely.
And don't forget to select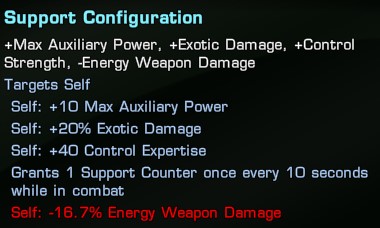 Sample build 2
This build doesn't use any tactical bridge officers at all and relies solely on SIA, active console abilities, and of course science and temporal officer skills.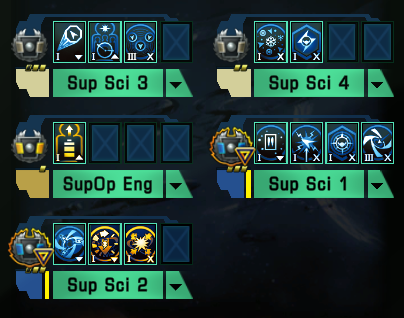 Photonic Shockwave triggers Kick. The tractor beam is for triggering the Intelligence Agent Attaché trait. This build works quite similarly to the first setup. Spam abilities and console abilities. So much fun. If you use this build, try to find a good mix of + Exotic Damage and + Exotic Bonus Damage consoles.

Keybinds
It's not a bright idea to use an all-in-one bind for the space bar with these builds. At least not for your Sci abilities. But you may bind all those skills to one key that you want to run all the time, i.e. Photonic Officer, EPtA, FAW, and CSV. 
Personally, I find it very convenient to have the skills sorted bound to keys.

I.e. you could map Timeline Collapse and Chronometric Inversion Field to one key, in this case, they are in row 2 and 3
/bind 2 "+trayexecbytraywithbackup 1 1 2 1 $$"
Or you create your own activation order and map those skills to keys 1, 2, 3, … this makes it easier to hit the right one instead of clicking frantically with your mouse.
STO Academy Link:
Here's a similar build on STOAcademy EPG Verne
Additional help
Join the veterans and experts on our Discord: Click me! Select EPG as your role and join the subchannel!
Version 1.15
03/24/2020 – Hellspawny – Basics 
03/25/2020 – Hellspawny – 1st Draft
03/26/2020 – Hellspawny – not finished but good enough to publish
03/30/2020 – Hellspawny – added some stuff suggested by AJ and Marcus
04/16/2020 – Hellspawny – added Temporal Vortex Probe
10/27/2020 – Hellspawny – added a lot of new stuff. thx to supertigar and AJ for helping!
01/03/2021 – Hellspawny – Added another build's screenshot. 
02/05/2021 – Hellspawny – added Temporal Disentanglement Suite moved D.O.M.I.N.O. down a notch.
03/06/2021 – Hellspawny – finally added the Fek'ihri Torment Engine changed some pics, added Jevonite
06/20/2021 – Hellspawny – includes items coming from the far from home lockbox
03/26/2022 – Hellspawny – some small changes. This guide is updated regularly anyway.
09/17/2022 – Hellspawny – Tholian Webspinner Array and the Eddy Generator got nerfed. Also superior operatives for all.
02/18/2023 – Hellspawny – minor additions