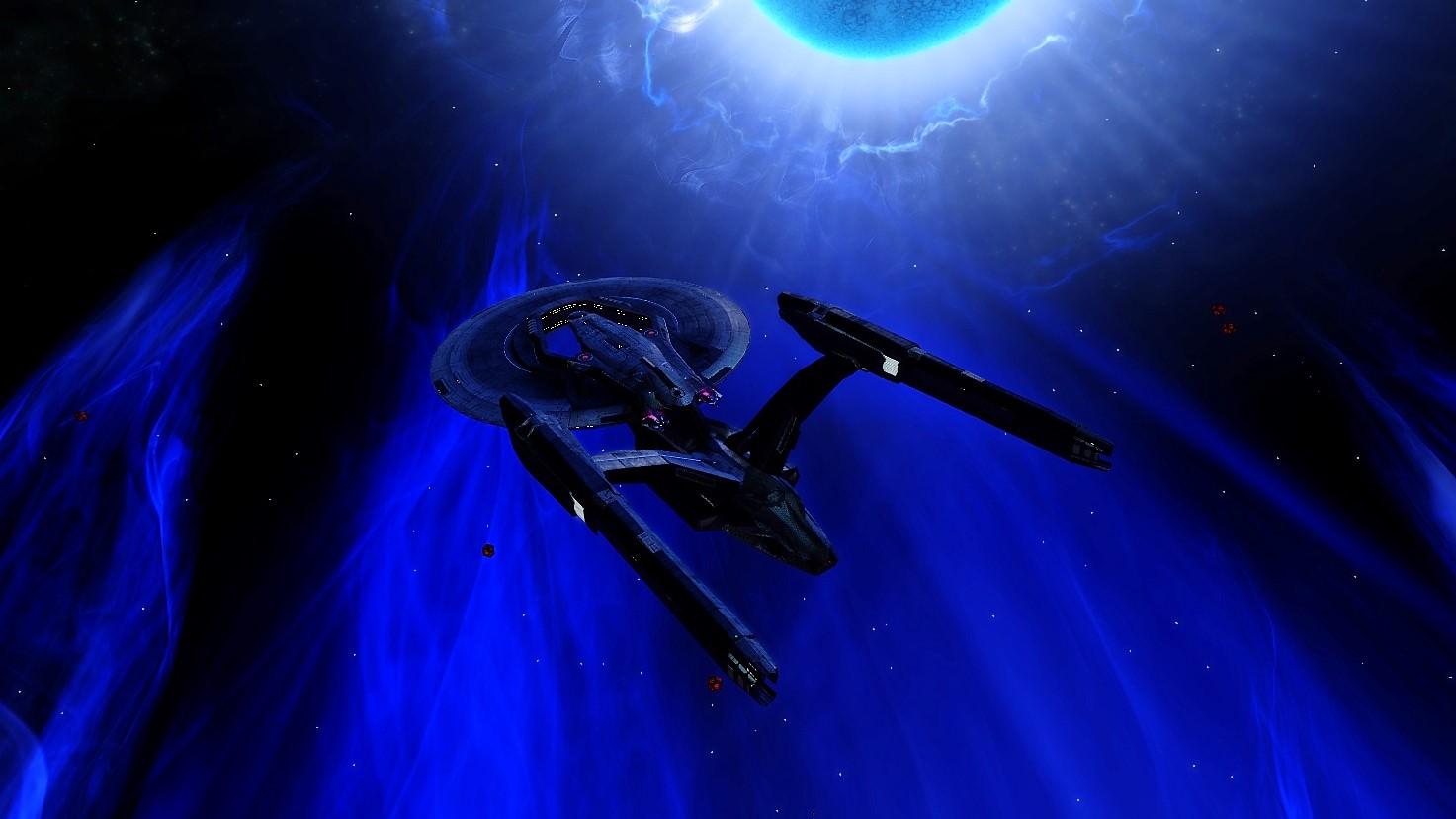 (Screenshot by tenore#0775)
Hi,
today we have the build from one of our players, @tenore#0775. He set some impressive records with his ship lately. And here is his build and a post he created for you:
Hello everyone,
Please note: Build and Article have been updated as of August 5th, 2018*
Welcome to Victory is Life!  After playing through much advance and elite content and reflecting on the increase of the level cap and enemy scaling, I've decided to update this article and builds.  Notable with the ViL expansion is that enemies hit much harder and also have many more hit points.  In HSE for example, most runs now show around 170 million enemy HP versus the 95-100 million HP previously.
The builds included below are cannon builds exclusively.  While beam builds are still decent performers, cannon builds bring much more focused DPS which is very important for advance and elite queues.  In most elite content I run a CSV/CRF hybrid build.  I queues such as Korfez or Dranuur Gauntlet Elite, I prefer a straight CRF build.  My builds incorporate the very costly trait "Go for the Kill" which is not accessible to most players.  A general DPS trait such as "Promise of Ferocity", "Calm before the Storm" or "Improved Critical Systems" would be a decent and affordable substitute.
A very notable change that I have made is the switch to almost exclusively Colony Tac consoles.  Despite running with generally high DPS groups, I tend to take the most aggro due to a combination of DPS and aggressive piloting.  While having a more traditional spike heal console such as the Protomatter Field Projector, Reiterative Structural Capacitor or the Regenerative Integrity Field has served me well in the past, the constant influx of damage required a change to a source of near constant damage healing.  By using CSV and a dummy BO in combination with 4 Colony tac consoles, I have 8 chances for a very substantial regen based heal every 15 seconds.  The loss of CritH is mitigated somewhat by the addition of 2 Vanguard boffs and Accuracy overflow via the Weapon Systems Enhancer and the Hostile Acquisition console(testing atm).  Also important and sometimes overlooked is that you can't DPS if you're dead!  For Advanced content I would drop down to perhaps 1 Colony tac console and replace the others with the standard Vulernability Locators.
If there is sufficient interest, I would be willing to update some general DPS beam builds although not too much has change with respect there.  As I enjoy the process of testing and min maxing, I will update these builds as I make changes.  Thank you for you continued interest and happy DPS'ing!
Current Record Parses
ISA – 403K
HSE – 458k
Builds:
Bonus Builds: