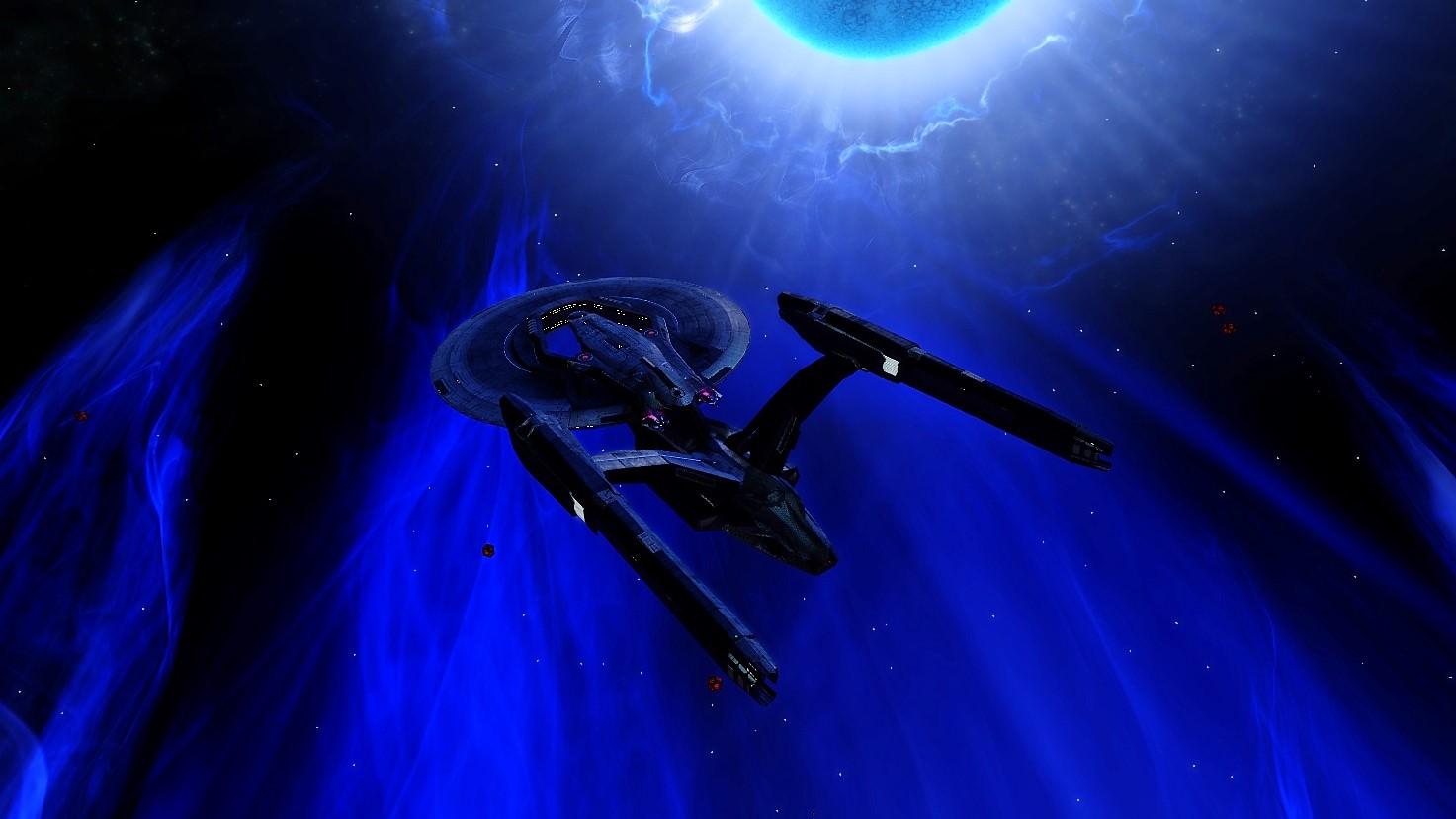 (Screenshot by tenore#0775)
Hi,
today we have the build from one of our players, @tenore#0775. He set some impressive records with his ship lately. And here is his build and a post he created for you:
Hello everyone,
Please note: Build and Article have been updated as of May 24th, 2019
Welcome to Rise of Discovery!  After a few months away I've returned to the game and decided to test and revise the builds to be inline with the current season.  The most recent change seems to have lowered the DPS ceiling slightly but energy DPS combined with a tank and a Sci/Exotic are very strong still.  These builds are designed with elite queues in mind and with a few tweaks can be adapted to increase survivability when having a tank is not beneficial or realistic.  For queues such as as Korfez or Dranuur Gauntlet Elite, I prefer a straight CRF build.  My builds incorporate the very costly trait "Go for the Kill" and "Weapons Emitter Overdrive" which is not accessible to most players.  A general DPS trait such as "Promise of Ferocity" and "Strike from the Shadow" would be a decent and affordable substitutes.
Colony tac console mixed with vulnerability locators are still the best choice in my opinion for increasing survivability with minimal DPS loss.  While having a more traditional spike heal console such as the Protomatter Field Projector, Reiterative Structural Capacitor or the Regenerative Integrity Field has served me well in the past, the constant influx of damage required a change to a source of near constant damage healing.  By using CSV or CRF and a dummy BO in combination with 3 Colony tac consoles, I have 6 chances for a very substantial regen based heal every 15 seconds.  The loss of CritH is mitigated somewhat by Targeting-Linked weapons and their accuracy boost.  Also important and sometimes overlooked is that you can't DPS if you're dead! 
If there is sufficient interest, I would be willing to update some general DPS beam builds although not too much has change with respect there.  As I enjoy the process of testing and min maxing, I will update these builds as I make changes.  Thank you for you continued interest and happy DPS'ing!
Current Record Parses
HSE – 552k (Juggernaut RoD)
Builds:
Bonus Builds:
Miracle Worker Flight Deck Carrier RoD CSV
Beam Builds: