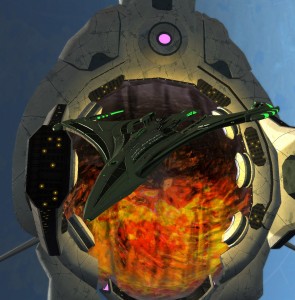 The Tactical Command Battlecruisers (Presidio, Vastam, Ty'Gokor) are nice cruisers and they come with one of the strongest starship trais: "All Hands on Deck".
That's the reason why they are a good starting point for a new player, he'll get a solid ship and that trait.
We are offering a high end build suggestion.
High end:
Presidio [MoD]
(Ty'Gokor has same layout)