DPS-builds: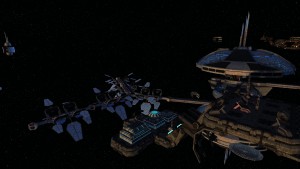 Most builds are based on a tactical captain,
but they would be build in the same way for the other careers. Don't miss our constantly maintained post for several build types like Support Ships, Science Ships, Torpedo Boats,  Cannon Ships, and Beam Ship. You will always get our latest suggestions there.
Some build suggestions are including low budget builds.
Click here to see, where they are included!
Abbreviations:
BR  = Borg Resurgance
MoD = Mirror of Discovery
ViL = Victory is Life
Federation:
Klingon:
Romulan:
Crossfaction:
PvP:
Shuttles:
Disclaimer:
Some of the traits/ships might not be available on PS4 and XBox One, but the builds should work there too!