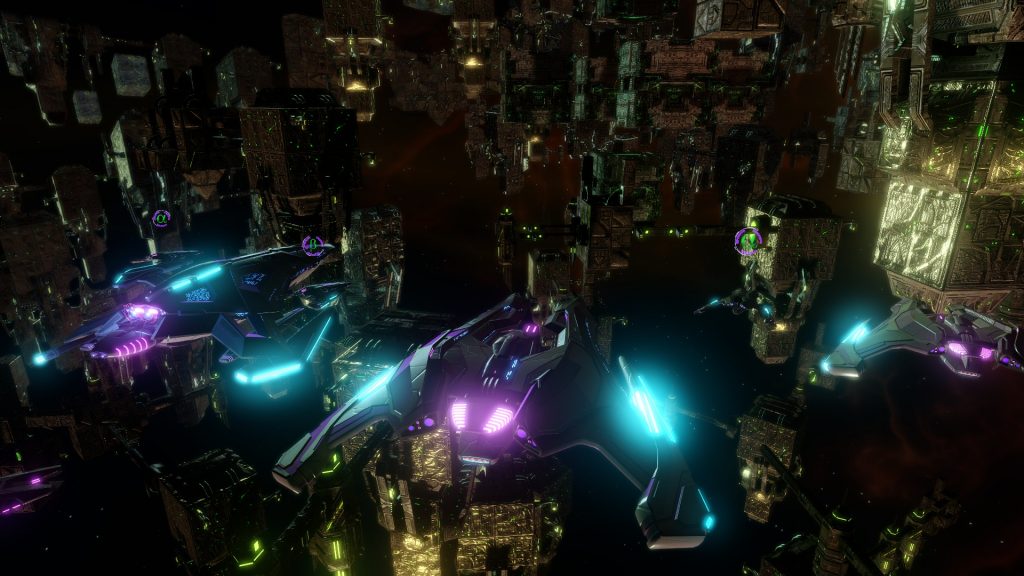 (Screenshot by @peterconnorfirst)
Hey folks, Peter here.
With the release of ViL Felisean pointed me in the direction of the new Jem'Hadar Vanguard Warship which is really a cannon player's dream come true in PvE. 5/3 weapons layout, a Lt. Commander Miracle Worker station, escort like maneuverability and the new wingman mechanic make this ship stand out. It fits perfectly into the current aux2bat + Cold Hearted hype taking care of all cooldown requirements from a high ranking Cannon: Scatter Volley down to the Miracle Worker powers. Hellspawny has made use of them in past ISA records and given the available options the presented build has Narrow Sensor Bandwidth and Mixed Armaments Synergy selected. The former should make cannon players feel right at home as it feeds of close proximity to a target while giving a bunch of accuracy at the same time. The latter is triggered by the Trilithium-Enhanced Omni-Directional Phaser Beam Array which is picked here instead of the turret to complete the bonus of the respective set.
While in ISA and most other PvE Cannon: Scatter Volley feels always best as central offensive ability the second part of HSE consist of single targets with massive hit points. Therefore the presented build gives the option to use Cannon: Rapid Fire as well if the situation warrants it (left over Tac Cubes, Unimatrix Ships and Queen's ship). Aux2bat again makes this option truly selective.
As an elite map Hive Space confronts a team with more incoming damage than usual, especially if the player's style is aggressive. To counter that Neela's HSE setup has a few subtle but effective PvE defenses. Besides everyone's favorite Dynamic Power Redistributor the Protomatter Field Projector can dish out a considerable heal for yourself as well as a disciplined team in close proximity. The healing aspects of the new colony Energetic Protomatter Matrix Infuser are worth to consider as well. There is also a single Voth Antiproton turret installed which has the ability to reduce the critter's damage output depending on your critical hits. A powerful heal bonus on the Jem'Hadar Vanguard ships is also the new wingman mechanic with their Structural Reinforcement Maneuver.
Since an aux2bat build with three technicians doffs can make frequent use of engineering powers the personal trait Give Your All begins to shine. Invincible also helps with the random incoming damage spikes. With the Bio-Molecular Shield Generator, Deploy Sensor Interference Platform and even the Quantum Singularity Manipulation the players of a team can get instant pressure relief without sacrificing offence. While I found these highlighted defenses in my Diamond HSE groups suffice there is also the option to use powerful traits like Honored Dead or Shield overload if more tankieness feels needed.
Here is the build:
In the end HSE will remain a balance act between offensive and defensive capabilities of a team but as James T. Kirk once put it: "Risk is part of the game if you want to sit in that chair".
Last but not least I would like to use this opportunity to thank Felisan, Hellspawny, Flocki and the rest of the admin team for the wonderful guidance they offer to the STO community and for giving us this fun League to play in.
Thanks for reading and happy shooting all!
– Peter