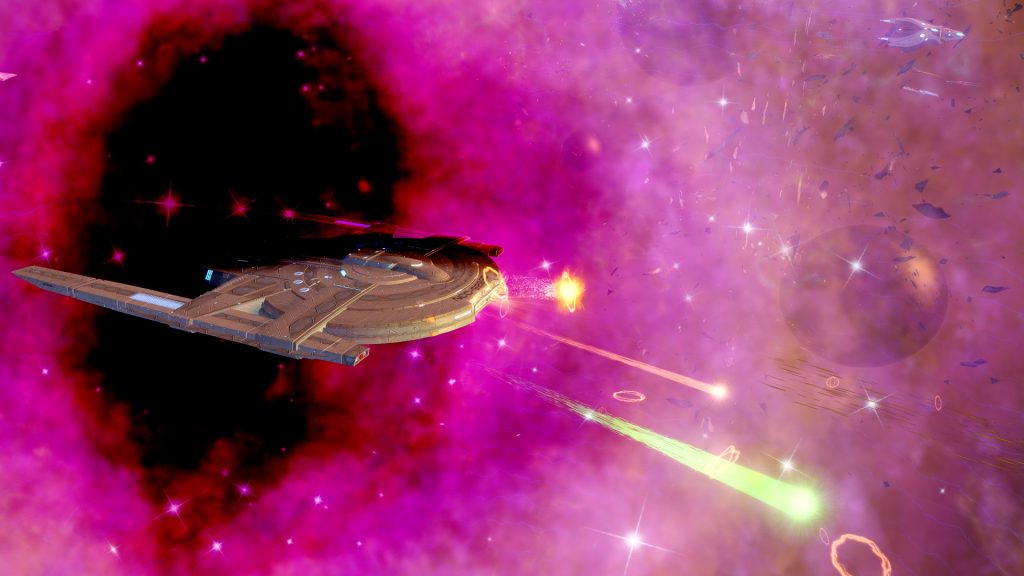 The Engle class mirror escort carrier is the latest addition to the infinity lockbox. It's a versatile escort with a decent layout and a great experimental weapon. The starship trait is a pretty good alternative for those of us who have missed last year's winter event ship or are flying carriers. 
Here's our sample build: <<Build Link>>

If you are able to handle the additional speed boost the trilithium-laced weaponry set gives you, you should change the gamma set turret and console and use this set instead. 
Approaching Agony is a very cheap universal console that adds +15% Phaser damage and +1.5% CrtH. Use it instead of an expansive Lobi console. Hostile Aquisition is a cheap alternative to Weapon Sensor Enhancer. Directed Energy Modulation II is a good replacement for Recursive Shearing I. Try both and take the one that suits you more.
And some alternative layouts: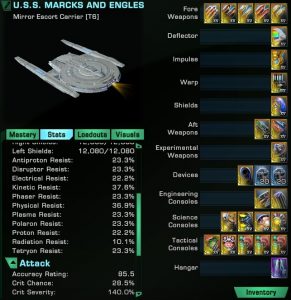 A phaser cannon build useable for longer engagements.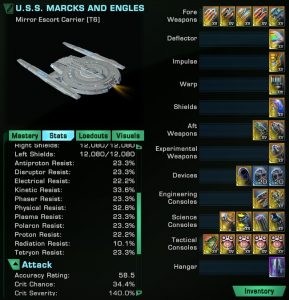 Another phaser build that is a bit more aggressive and faster. 2 Part quantum set for +15 Acc.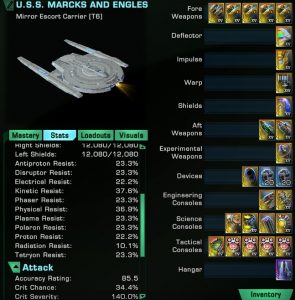 A decent disruptor build with spiral waves.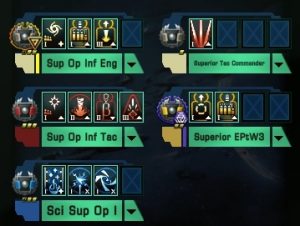 Instead of Recursive Shearing, you may use EPtW3 and add Eng Team I.  EPtS instead of EPtE for slower missions. FAW1 is used to trigger Superior Area Denial, two triggers make sense for fighter pets that tend to blow up more often. Just change it to Overload 1 to trigger more procs with the colony consoles. DRB can be switched to i.e. Sci Team 2, Vortex 2.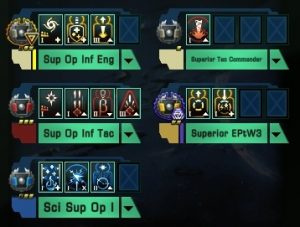 A setup that uses Photonic Officer for cooldown reductions. Also note the addition of rapid fire which works great against boss type NPCs. Our sample build uses Beta 1 and CRF2.