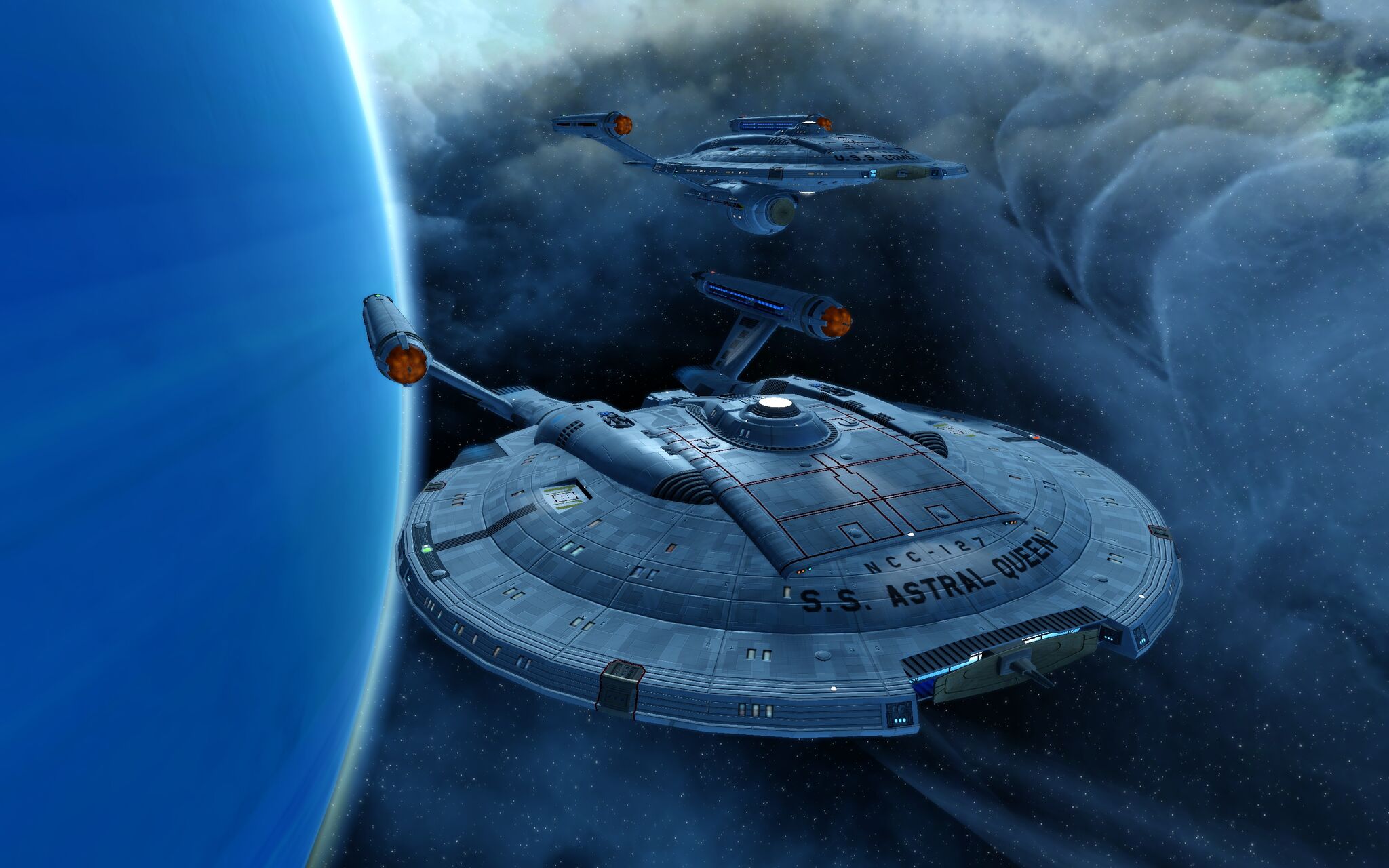 (Screenshot by @peterconnorfirst)
Hello everyone,
we're proud to publish the build from one of our channel members again. He is a very skilled Cannon Escort pilot, doing more than 180k DPS so far. The build is tested and used after the Season 13 launch and performs very well. For Questions about this build you should contact him ingame (@peterconnorfirst). Enjoy the build:
And now a statement from the creator of this build:
Hey folks, Peter here.
Cannon build escorts and beam boats share most of the gear, trait and ability choices we deem right because both use energy weapons. There are however some discrete differences.
Most noteworthy one is the boff ability Cannon: Scatter Volley which works best in PvE to distribute damage with cannons in the front and turrets in the aft weapon slots.
A "must have" starship trait here is Withering Barrage which can be acquired from Zen-Store ships for all factions. The trait has the unique attribute to prolong the duration of Cannon: Scatter Volley by 4 seconds. In case of global cooldown this means that one basically has the benefits of this boff ability running continuously forming a powerful combination with Supremacy. Another trait adjustment would be to exchange Beam Training and Beam Barrage with Cannon Training and perhaps Helmsman to gain more speed and maneuverability.
For front armaments I favor Dual Heavy Cannons after S13 since the proc of embassy consoles has been reduced to uselessness and we get additional and now working Crit D on those guns. For all energy types but Antiproton the crafting system also provides Wide Arc Dual Heavy Cannons with all-round mod selections and on which the inherent Arc mod does not consume space. We may slot only one of those but should do so. Having such a weapon is a great asset and I found on respective parses that their wider arc brings them often in the same DPS reach as even the Terran Task Force Dual Heavy Cannon, one of the hardest hitting weapons in game.
Those of us who played through the original No Win Scenario came to respect the benefits of some crowd control on cannon builds. The arc of those builds is highly constrained and no matter how good you pilot some help to simply force the critters to be where you want them to be will help. Therefor I always see to a Lt. Commander sci slot on my cannon builds to take along a Gravity Well. Some of the high end consoles we use anyway (Bioneural Infusion Circuits, Assimilated Module, Disruption Pulse Emitter, Tachyokinetic Converter and Weapon Sensor Enhancer) boost control expertise and work to our advantage here.
The playstyle with cannons is a bit different from broadsiding beams and can be described best as "park and shoot" for PvE. Don't fly by your foes! Players who have Dual Beam Banks will have an easier time to get used to it. "Parking" here means either standing still or to throttle slightly forward and backwards to increase your defense. The objective is to position your ship quickly near a target rich environment and to cover as many critters in your front arc, at least 3 or more would be the optimal amount of targets for Cannon: Scatter Volley. That way the source of hit points to burn will stay up when one target is destroyed and the volley can hit the next one without any time delay. Cannons suffer the same damage drop off as beams so staying close to the targets helps. Nevertheless the closer you are the fewer targets you can cover in that arc. Finding the right distance here takes some practice and since all matches are dynamic it will always depend on the respective situation. The moment an area is cleared take the next spot on map quickly and repeat.
Cannon builds are not only a fun alternative but, when done right, also a very effective way to approach general PvE. I think they can play a competitive role in the league and managed to shoot me into the highest DPS channels in game.
Thanks for reading and happy shooting all.
– Peter